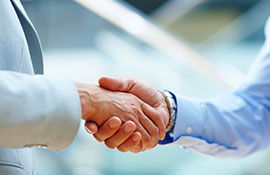 Choice of entity/formalization of business relationships: Sole proprietorships, profit/nonprofit and subchapter S corporations, limited liability companies, general and limited partnerships, and joint ventures.
Articles of incorporation and bylaws.
Articles of organization and operating agreements.
Employment agreements, noncompetition agreements, confidentiality.
Agreements, employee incentive agreements, and independent contractor agreements.
Insurance issues.
Shareholder agreements and buy/sell agreements.
Fringe benefits.
---
Learn more about our other practice areas: